Hello Disrooters:
Since I've been using Nextcloud Deck privately for several months now, and most serious bugs have been fixed (there were some problems interacting with the quite new Android app), I think it's a good moment to give the Community a short overview.
---
What is Deck?
Nextcloud Deck is a KANBAN style organization tool. So to begin with, what is KANBAN?
Its origins come from the process control of production in industry and it was developed by Toyota in 1947 to increase the insufficient productivity of the company. It is basically based on lists in which tasks are placed as cards.
While agile methods are becoming more and more common in software development, KANBAN is still the absolute standard method in all production facilities around the world.
How does it look like?

What features does it provide?
Add your tasks to cards and put them in order
Assign user to cards
Assign labels for even better organization
Write down additional notes in markdown
Share with your team, friends or family
Attach files and embed them in your markdown description
Discuss with your team using comments
Keep track of changes in the activity stream
Getting started
In Disroot's default setup the Deck app isn't present in the app navigation bar.
To add it, click on your profile picture on the top right corner and choose "Settings".

Then go to "App order" and tick the Deck checkbox.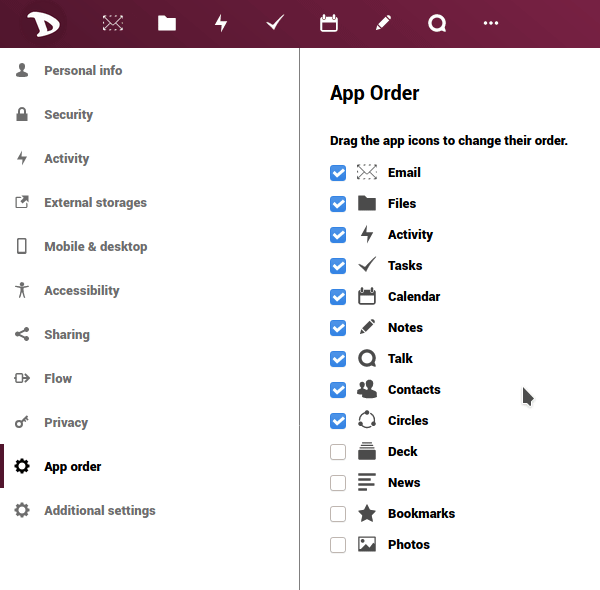 Tip of the day: take the opportunity to change the app order to your needs via drag'n'drop.

Here is a tutorial that shows the most important functions of Deck.

Android companion app
With the Android app you can access and organize your projects even when you are on the road.

It offers almost all functions that are available in the web interface.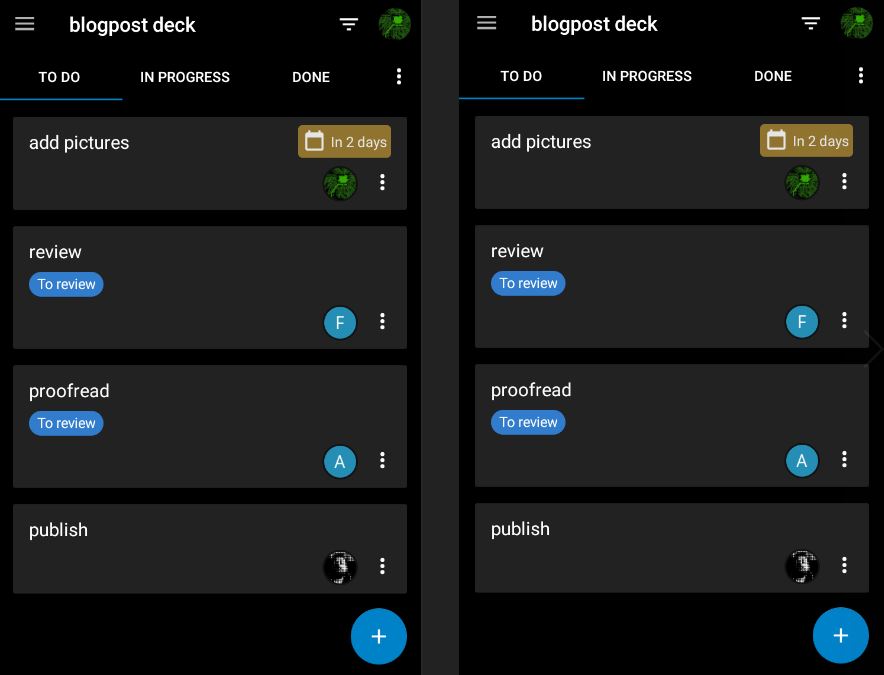 Get it on

What's missing?
Not much actually. For larger and more complex projects, the possibility to tweak notification setting more specifically would of course be desirable.

It would also be great if cards with a due date were shown in the calendar.

Final words
I've been using Deck for half a year now to coordinate smaller projects and tasks in my daily life. This works very well for me and this app is definitely worth a look.
Best regards,

avg_joe
Sources and links: