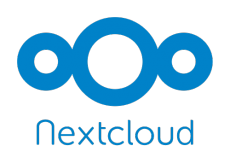 Nextcloud is an open source file collaboration software. With Nextcloud you can sync & share your files, calendars, contacts and more.
It offers safe, secure, and compliant sharing solution based on standards compatible with any operating system. Most importantly, all your data that is stored on our Nextcloud instance is encrypted! This means that no one is able to see the content of your files if not explicitly allowed by you. Not even the system administrators.
Currently we offer

2GB FREE

account for anyone. If you need more space please fill out this form.
Project Homepage: "https://nextcloud.com"
Extra Cloud Storage Space
It is possible to extend your cloud storage to 14, 29 or 54 GB for the cost of 0.15 euro per GB per month. You can also choose to use some or all of the additional space for mail storage, please specify that in the comment section in the request form.
To request extra storage you need to fill in this form.

Your data under your control!
Nextcloud is not only a file sharing service. It is also a great solution for collaborative file editing, calendars, contacts, and more. The open character of the platform gives endless possibilities for community development and extra features.

Encryption:
All your files that are stored on the Disroot cloud are encrypted with encryption keys generated from your password. No-one, not even system administrators* can see the content of your files. The administrator can only see the file's name, its size and its mime-type (what kind of file it is: video, text, etc).
!!! IMPORTANT WARNING !!!
In case you forget your password you won't be able to recover your files unless you select Password recovery option in your "Personal" settings. This however means that you give admins theoretically, permission to access your files. The safest way is to never loose your password and always have your files backed up elsewhere. Please refer to this tutorial.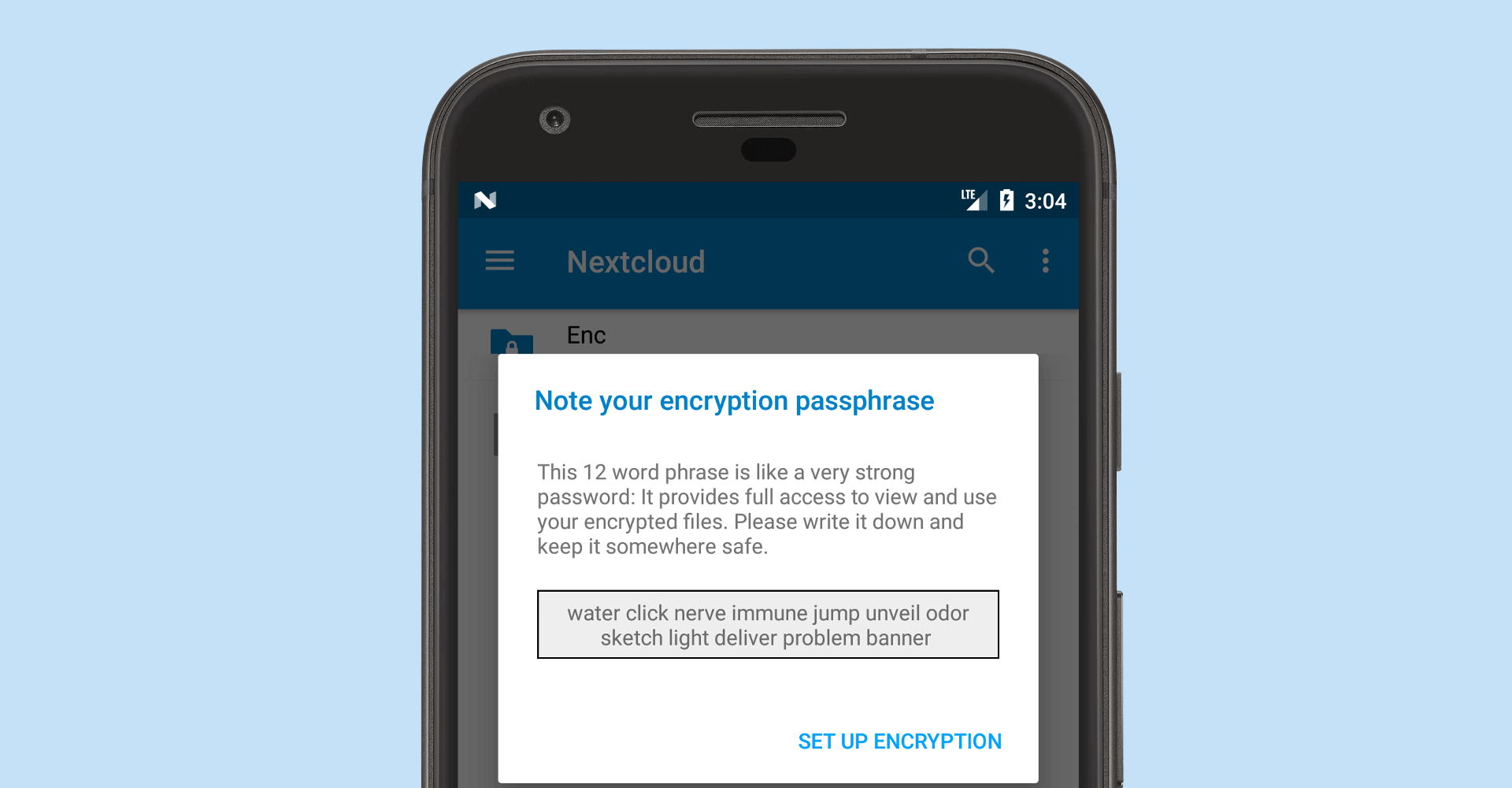 End-to-End Encryption
Nextcloud end-to-end encryption offers the ultimate protection for your data, it enables users to pick one or more folders on their desktop or mobile client for end-to-end encryption. Folders can be shared with other users and synced between devices but are not readable by the server.
End-to-end encryption is still in alpha state, don't use this in production and only with test data!
Read more about it at https://nextcloud.com/endtoend/
Sharing and access control
The easy web interface allows you to share files with other users within Disroot, to create and send password protected public links, to let others upload files to your cloud and to get notifications on your phone and desktop when a user on another cloud server shares files directly with you. And you can do all these things from the desktop or mobile clients, too.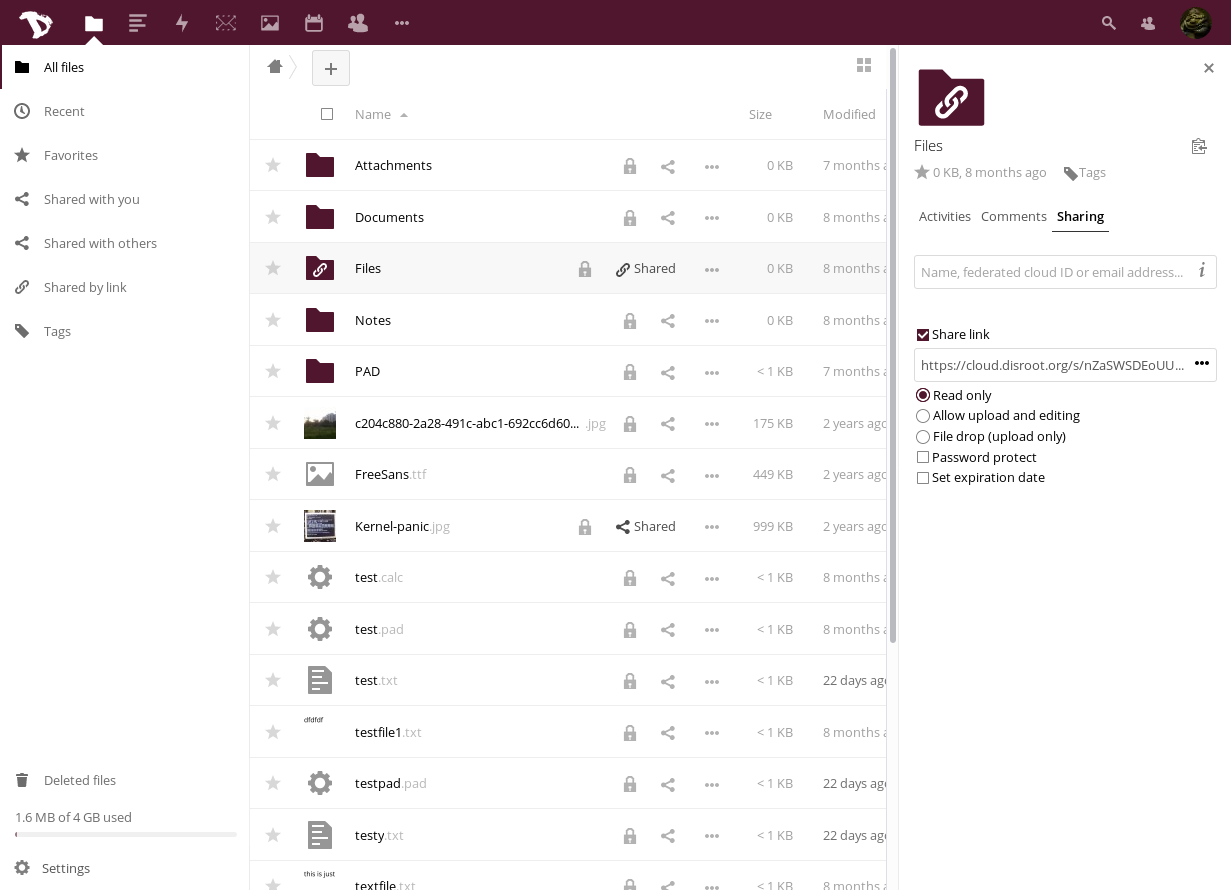 Tasks
Organize and manage your tasks. Thanks to open caldav standard, you can sync your tasks across all your devices.
App Order
Organize the order of your preferred apps. Hide the ones you don't use.
Circles
Create your own groups of users/colleagues/friends to easily share content with. Your circles can be public, private (require invite though visible to others) or secret (require password and invisible).
Checksum app
Allows users to create a hash checksum of a file. Possible algorithms are md5, sha1, sha256, sha384, sha512 and crc32.